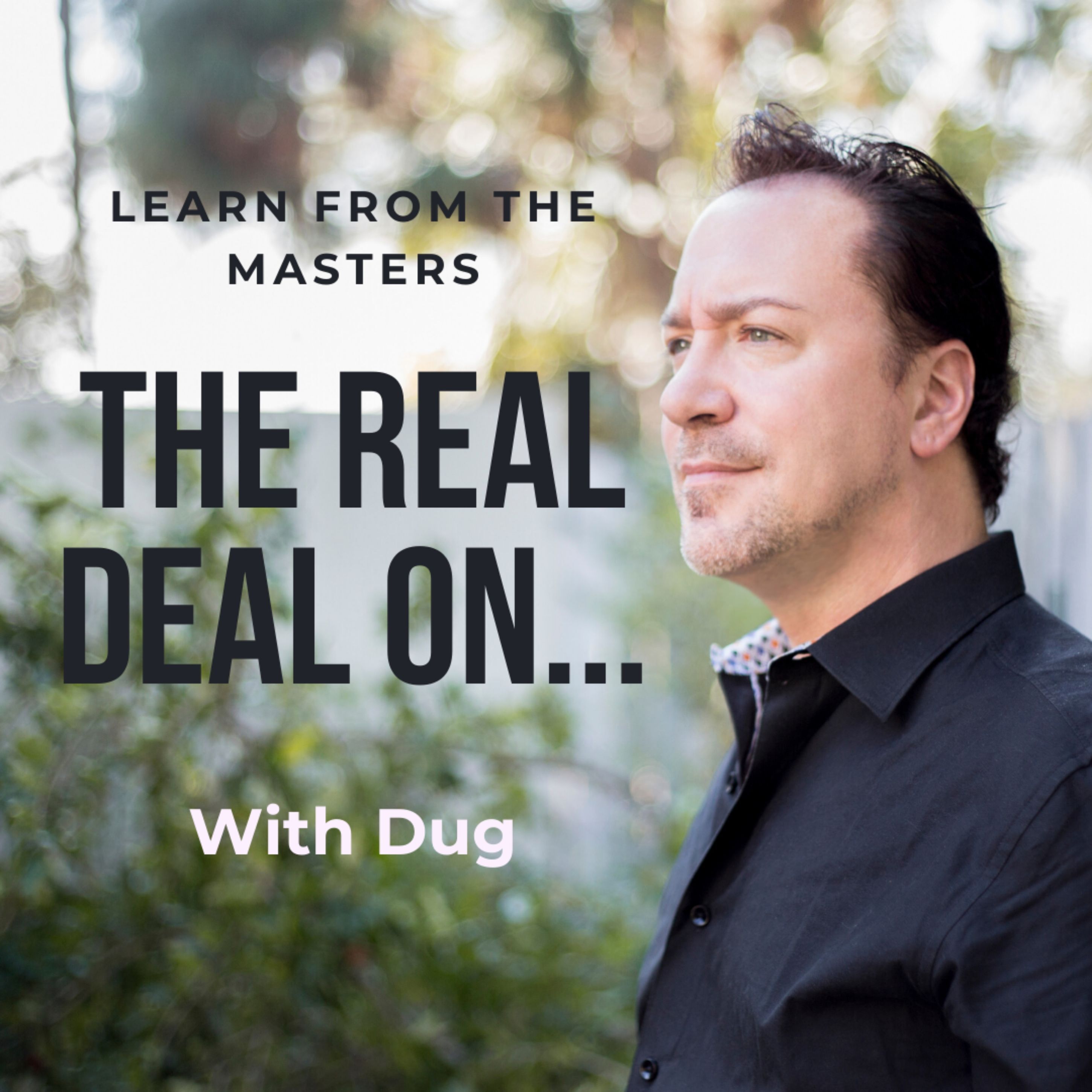 Get the Real Deal On success, business, relationships, health, finance and more from real deal masters! As a master practitioner and trainer of NLP, published author, participated in multiple Grammy-winning records and a former Top National Trainer with Tony Robbins, Dug has unique insights and skills to uncover success formulas.
Episodes
Monday Apr 19, 2021
Monday Apr 19, 2021
AJ Mihrzad is the author of the best-selling book, "The Mind-Body Solution: Train your Brain for Permanent Weight Loss."

He studied Exercise Science and Nutrition due to his passion for health and earned a Masters degree in Psychology due to his fascination with the mindset of weight loss. His cutting-edge approach to permanent weight loss insists that the key to a healthy body is a healthy brain. His clients are walking proof that this is true; there are hundreds of them!

His writing has also been featured in The Huffington Post, Men's Fitness, and Bodybuilding.com.

AJ is a keynote speaker at high-end entrepreneurial and personal development events. He is also the host of the popular podcast, the Online SuperCoach Podcast, available on iTunes. Along with inspiring the lives of the general public, he is dedicated to helping Fitness Professionals and Health Coaches create an ethical and profitable online income through his business mentorship program available at OnlineSuperCoach.com.
Learn more about NLP at www.heartofnlp.org
Create Financial, Emotional and Spiritual Freedom at www.iFreedomHackNow.com