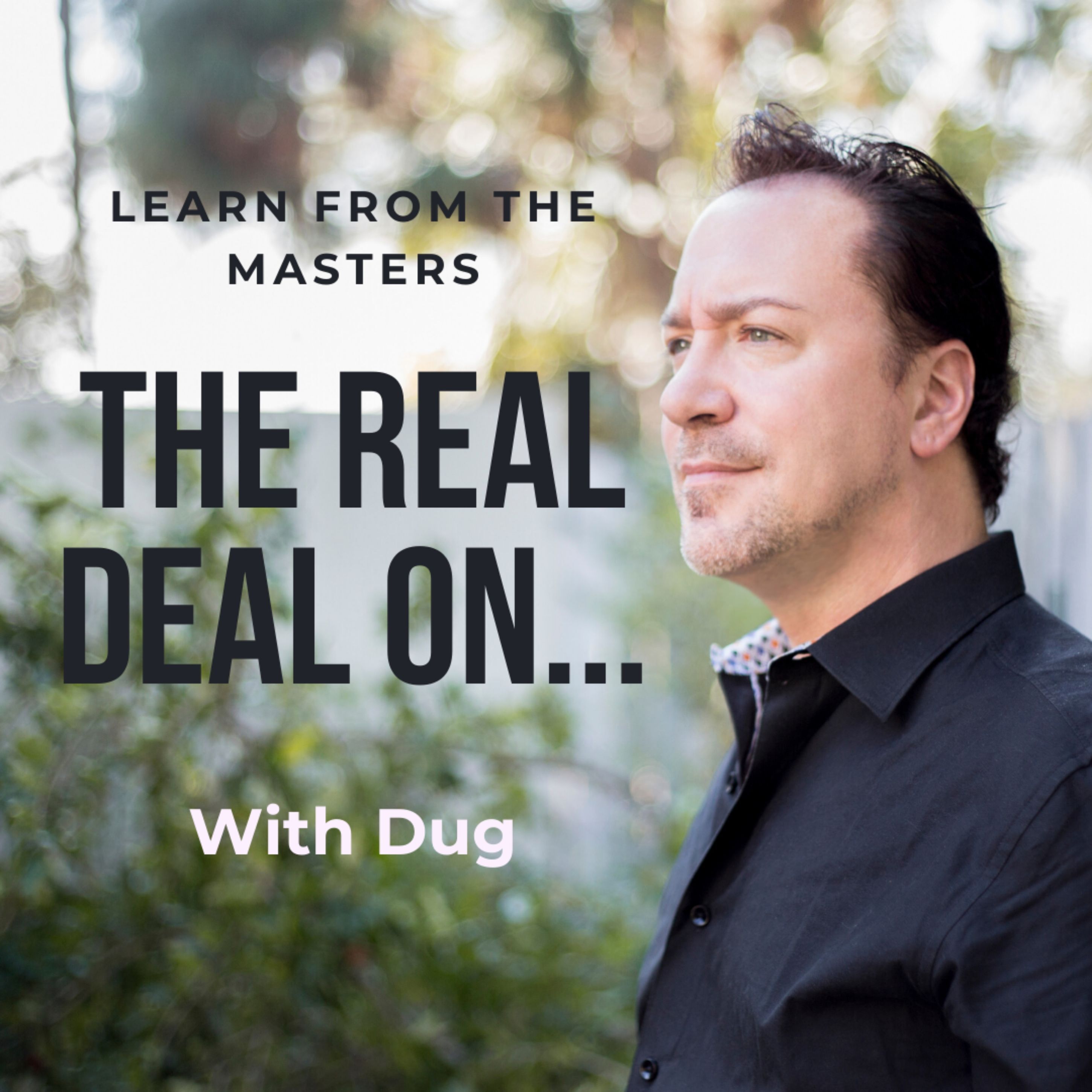 Get the Real Deal On success, business, relationships, health, finance and more from real deal masters! As a master practitioner and trainer of NLP, published author, participated in multiple Grammy-winning records and a former Top National Trainer with Tony Robbins, Dug has unique insights and skills to uncover success formulas.
Episodes
Monday Sep 20, 2021
Monday Sep 20, 2021
ReInventing your health after injury! How to turn passion into purpose!
Lisa has over 10 years of experience in the fitness industry. She has worked with a diverse population, including first responders, athletes, and adolescents. Her experience in the fitness industry has also included working with clients to rehab from a variety of injuries, from spinal cord injuries and brain injuries, recovery from childbirth, to sports-related injuries as well as joint replacements. Her focus is always to help her clients find their own strength and power from their fitness routine. She is a PMA accredited Pilates Instructor, Senior Trainer, Certified CrossFit Instructor, Certified Kettlebell Instructor, and Certified Barre Above Instructor, Lisa also has a certification in Paleo Nutrition, a Bachelors Degree in Psychology, and a Masters Degree in Human Behavior. She is a contributing writer for HealthWeb Magazine as well as Smartrepreneur Magazine. In addition to being the founder and CEO of A Healthful Life, Lisa has been featured in various magazines and on podcasts including San Diego Voyager magazine, Combat Divas, The Poorly Written Podcast, and Radical Resilience.
Connect with Lisa @lisaperanzo on Instagram
Maximize your Mindset at www.mindsetmaximizer.com