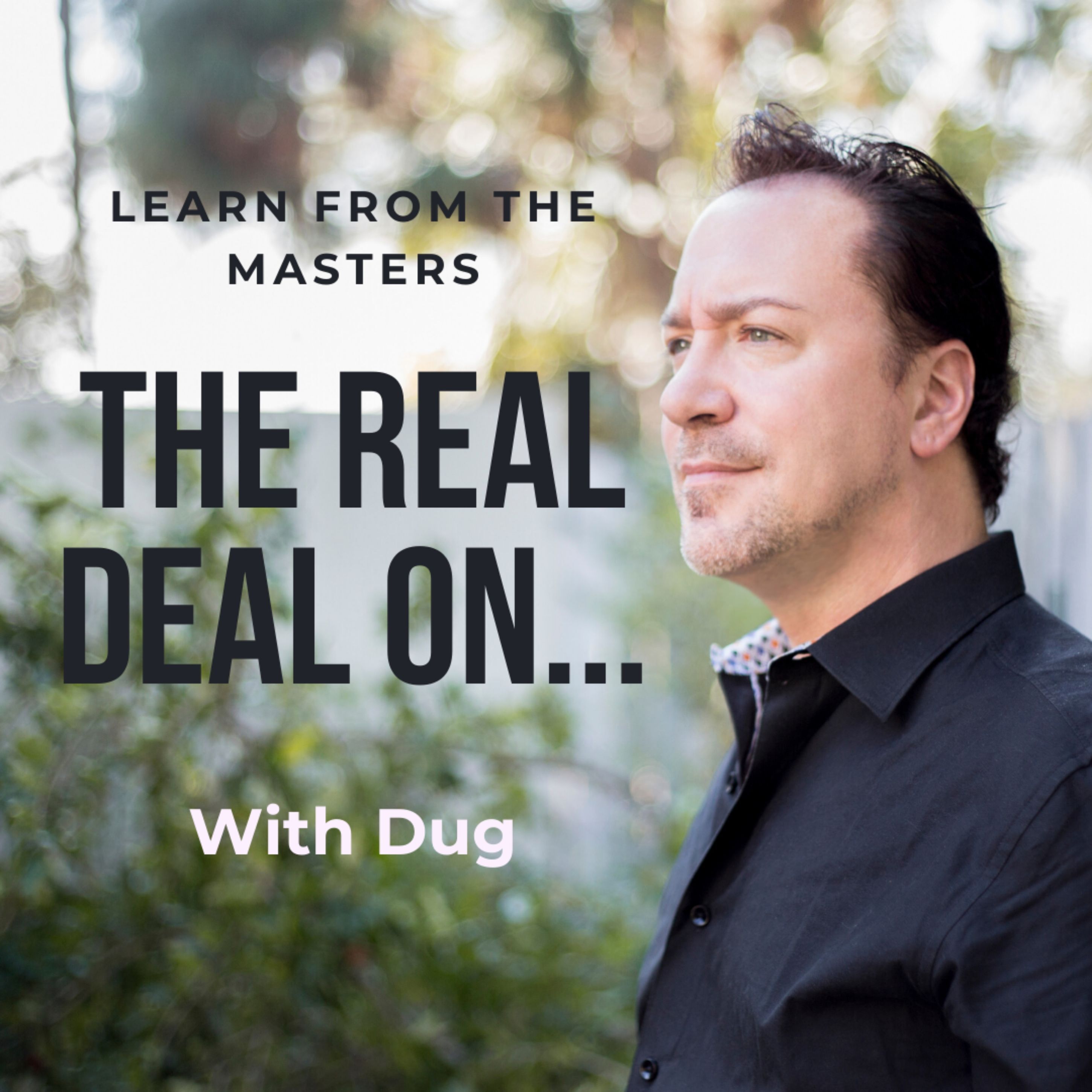 Get the Real Deal On success, business, relationships, health, finance and more from real deal masters! As a master practitioner and trainer of NLP, published author, participated in multiple Grammy-winning records and a former Top National Trainer with Tony Robbins, Dug has unique insights and skills to uncover success formulas.
Episodes
Tuesday Dec 28, 2021
Tuesday Dec 28, 2021
ReInvention after Prison. How to start over! Cesar R Espino gets Real!
Cesar R Espino was born in Mexico City, and as a kid was born into a corrupted society, into a poor family, and to just one parent (mother), at the age of four Cesar had to start working to survive financially. He migrated to the states at the age of 10 (for the second time) and through his teens faced many obstacles, one was acceptance, another was having a kid at the age of 16, in his early twenties, he had many more challenges (one bad decision that led him to end up in jail for anger issues), and his life was a roller coaster between success and many down points. He has an MBA, worked in corporate America, and had a really great job, yet as He got older he felt there was much more for him and decided to take a leap of faith and jumped into becoming a full-time entrepreneur. He is now a #1 best international seller / publish author, co-author, real estate investor, business coach and consultant, and NLP practitioner. Cesars passion now is to share his story, to empower, inspire, and aspire others, he does this through his message, books, mentoring, and service offerings.
Maximize your Mindset at www.mindsetmaximizer.com